Anonymized visitor analytics
at the oceanarium
PARTNER REVIEW
«The system created for us by NtechLab contributes to a higher level of comfort in serving our guests. Thanks to the use of modern computer vision technologies we learn more about our target audience, which helps us to create targeted marketing offers and improve customer experience».
Head of Marketing, NtechLab's partner
PROJECT IN NUMBERS
Recognition algorithms are far more efficient than the human eye and they never miss the slightest detail
Over 90%
recognition accuracy
24 cameras
equipped with FindFace Multi software
Less than 1 second
required for face and silhouette detection
PARTNERSHIP OUTCOME
The oceanarium in one of the Europe's largest cities deployed a face and silhouette recognition system based on the FindFace Multi solution. For instance, silhouette recognition determines how often families with children and adults visit the center, and which areas of the complex are the most visited. This allows for better recognition of visitors and the generation of relevant offers.
Since the oceanarium building includes, in addition to the oceanarium space itself, a fairly extensive free-access and recreation area, it was important for the management to measure the percentage of guests who buy tickets and continue to oceanarium. Facial and silhouette recognition made it possible to analyze visitors anonymously to make informed marketing decisions.
PARTNER
Our partner, the oceanarium of one of the Europe's largest cities is a famous center for oceanography and marine biology.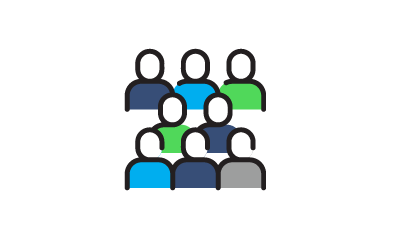 OBJECTIVES
To implement a biometric system that collects statistics on visitors in real time, identifying age groups, gender, and capable of counting unique visits.
SOLUTION
FindFace Multi is a comprehensive solution with a set of features required for error-free face and silhouette recognition, as well as collection of statistical data, including gender and age of visitors. Fast and accurate algorithms can identify the person in the frame as well as their gender and age in fractions of a second.
TRY
DEMO VERSION
Learn how to improve customer service in entertainment venues with video analytics.