FACIAL RECOGNITION
IN A WATER PARK IN Northern Europe
CLIENT REVIEW
«We are happy to have chosen NtechLab as our partner. By combining our efforts, we have given visitors to our aquapark the chance to find pictures of themselves on their favorite amusement rides using a really cool service powered by the fastest and most accurate facial recognition technologies in the world. I believe that this will become an unforgettable memory from our waterpark for each and every visitor.»
CEO
Water park in Northern Europe
THE PROJECT IN NUMBERS
A customer appears in front of the terminal and presses a button, then the system automatically retrieves all customer's photos
up to 40 times
less time needed to retrieve customer photos
30 seconds
to retrieve all customer photos taken throughout the water park
2 seconds
to verify the customer against the images
PARTNERSHIP OUTCOME
A high-speed and accurate FindFace solution that has shortened the typical customer photo retrieval time by 40 times. Prior, the process took in average of 20 minutes. Now, it takes no more than 30 seconds.
Facial biometrics has sped up service delivery and shortened queues. The solution has increased the level of service while increasing the sales of commemorative photos.
OUR PARTNER
The company responsible for photo services in one of the largest indoor water parks in Northern Europe.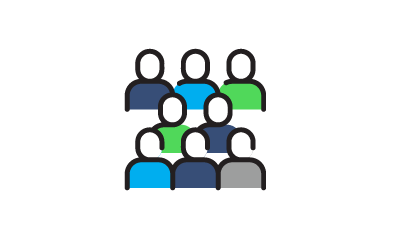 OBJECTIVES
To create a digital photo stock for the park's clients, searchable by face.
To ensure the high speed and accuracy of recognition of faces, including those of children, despite the compromised shooting conditions, such as:
— water jets
— sun glare
— motion and emotion
SOLUTION
NtechLab's FindFace Enterprise Server SDK has been used to implement facial search.
Several terminals were installed on site, all capable of facial search.
To retrieve all photos featuring the customer, he/she needs to merely stand in front of the terminal and press a button.
The selected images may be sent to a specified email address or immediately hard-copied.
try
trial version
Evaluate face recognition on your hardware