A Reduction
in Loan Risks
CLIENT REVIEW
«In 2016, the online lending market worldwide more than tripled. The risks associated with issuing loans online are significantly higher than in the traditional banking sector. What's more, the extremely competitive market makes it hard to incorporate such risks into the cost of raising funds. Cutting-edge technologies, including biometrics and big data analytics, offer a solution that allows us to minimize our lending risks. «Based on the results of our own in-house testing, NtechLab offered the best solution. I am certain that it will be one of the components we use to build the best FinTech platform on the market».

Aleksey Chalenko
CEO of 7Seconds
THE PROJECT IN NUMBERS
An efficient tool to reduce partner and customer risks when issuing POS loans was created.
3-fold
increase in the online loans market in 2016
30 minutes
to process an application for the online loan
up to $ 1500
normally obtainable online as an express loan
THE RESULT
By implementing NtechLab's technology, the company 7Seconds created a powerful tool to limit the risk for partners and clients engaged in POS lending.
FindFace Server Enterprise SDK 2.2. quickly and accurately verifies the passport photos of loan applicants while chatting through the web interface, while simultaneously locating data about the applicant in the existing database.
The facial recognition system makes it possible to rate the applicant and combat potential fraud by applicants during the loan issuing process. As a result, 7Seconds users receive the best return rates.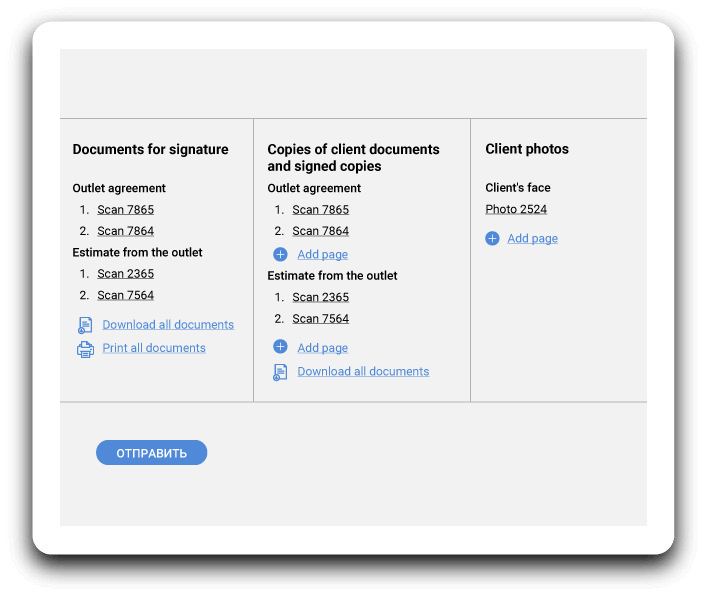 OUR PARTNER
7Seconds develops FinTech products for online and offline lending.
The company's newest product, the innovative 7Seconds platform, is geared towards making online POS loans as quickly as possible and with minimal risk.

OBJECTIVES
1. To create a tool for reducing partner and customer risks when issuing online loans.
2. To prevent fraud when making online purchases.
3. To improve scoring quality.
4. To boost 7Seconds customer and partner loyalty.
SOLUTION
FindFace Server Enterprise SDK 2.2 was used to develop the 7Seconds platform's set of features.
TAKE YOUR SECURITY
TO A NEW LEVEL
Assess the capabilities of facial recognition