How FindFace reduces
fitness club expenses
PARTNER REVIEW
«Visitor identification with facial biometrics at the entrance to the fitness club is a fresh trend on the health services market. We are proud that we were among the first to implement this solution and integrate it into the automation system of fitness clubs. It is thanks to the 100% quality of NtechLab's algorithm that the solution performs so well and provides outstanding results, both in terms of cost savings and improving customer service standards.»
Yuri Stiperenko
Vice-President of ANO NATIONAL FITNESS UNION
THE PROJECT IN NUMBERS
In addition to the objective of reducing the annual cost of the wristbands, savings have also been made in other items of expenditure.
800 000 rubles
saved in annual fitness club expenses by giving up RFID wristbands
1 year on average
to pay off the costs of facial recognition implementation
33% reduction
of administrative service payroll
PARTNERSHIP OUTCOME
The introduction of face recognition technology as an access control system has made it possible to eliminate the need for RFID wristbands. The cost of the project has already paid off in the first year of usage. Also, the installation of tablets on turnstiles and in locker rooms for choosing a free locker saved staff from the need to give out keys to customers, which led to a more efficient redistribution of staff load at the reception and additional payroll savings.
Now there's no need to be distracted by the key issuing routine, which has little impact on club card sales and services in general.
Starting from the second year of the solution's operation, the amount of savings on the wristbands already exceeds the cost of using the system, which includes payment for FindFace licenses and cloud rent. Net savings due to a reduction in payroll, cancellation of wristbands, and license costs taken into account amount to 1,610,000 rubles.
PARTNER
IT Connect specializes in the development and implementation of custom automation and integration IT solutions for sports and fitness centers.
The company has been operating since 2016.
IT Connect specialists are able to combine different peripheral equipment (like turnstiles at the entrance, face recognition cameras, electronic locks, and payment terminals) into the client's hardware-software complex. IT Connect was one of the first companies to implement various innovations in the field of fitness services, including the introduction of facial recognition.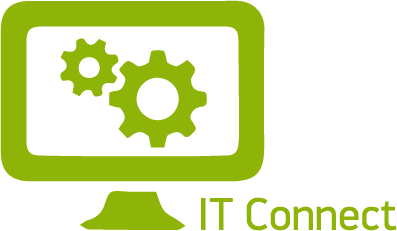 OBJECTIVES
1. To reduce RFID wristband costs with the help of face recognition system
2. To increase the standards of customer service
SOLUTION
During the scheduled renovation, the club introduced an automatic customer registration system: a special tablet with an integrated camera and the FindFace face recognition system.
It also required modifications to the tablet software, CRM and mobile application for the club's customers. Integration was then carried out, tablets were installed at the entrance to the club as well as in the locker rooms to ensure simple locker selection. Together with the purchase of licenses to use FindFace on several devices and the rental of a server for cloud-based face recognition, the cost of implementation was 810,000 rubles.
REDUCE COSTS
OF YOUR BUSINESS