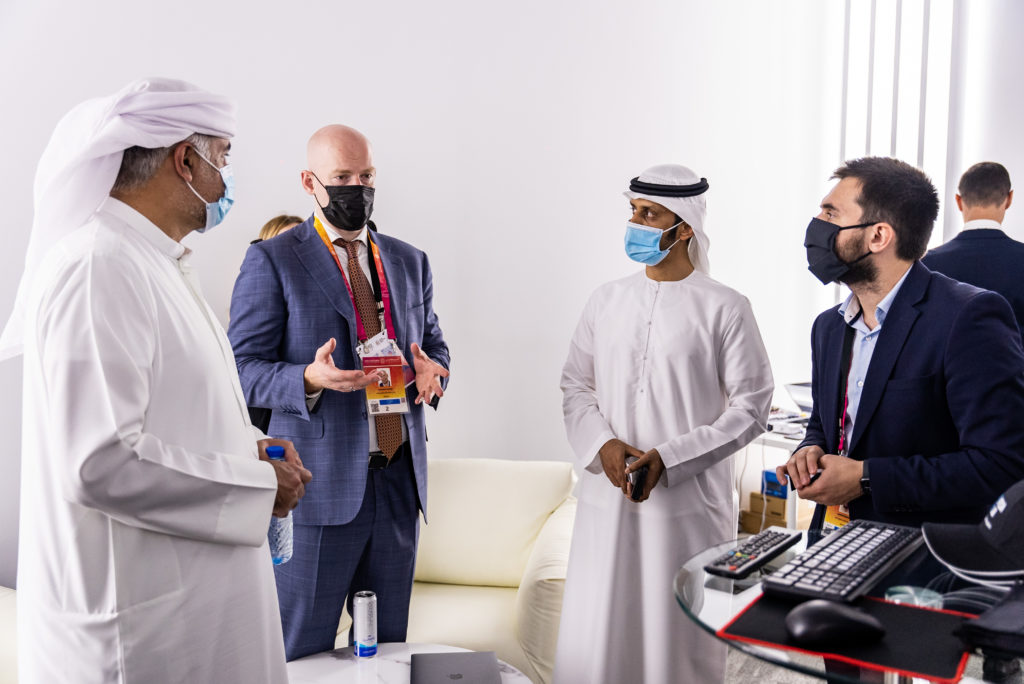 We are happy to share great news with you! Our company organized an international video analytics conference at Expo 2020 in Dubai. The event was attended by partners and clients from Latin America, Egypt, India, Jordan, UAE and other countries.
We presented our visitors with an exciting program with NtechLab CEO opening the conference. He spoke about the considerable achievements of NtechLab and future plans.
However, the highlight of the event were the presentations from our partners, who revealed their real-life use of NtechLab multi-object video analytics in various industries, sharing their success with our guests.
We appreciate very much the support from our partner, NCC UAE for their help in organizing a demo zone, in which our experts demonstrated the multi-object NtechLab platform and its capabilities in real time. The result was a compelling interactive experience that aroused great interest from the participants.
It is especially important for us to note that this year NtechLab has become a technology partner at the Expo. With the help of FindFace Multi, the organizers monitored compliance with safety measures and sanitary and epidemiological standards, counted the total number of visitors and analyzed information about them such as gender, age, the number of unique visitors, and the frequency of visits. In addition, the system detected queuing, all of which helped the organizers ensure safety and comfort for visitors during their stay in the pavilion.
We are happy that our event, and especially our technology, aroused great interest and received many positive responses from partners and clients!
We will meet again soon!