In 2022, NtechLab was honored to be a tech partner at the Global AI Summit held from 13 to 15 September 2022 in Riyadh, Saudi Arabia, and be among the companies that were chosen to showcase their technology at such a high scale event.
Andrei Telenkov, NtechLab's CEO, presented at the Innovation stage an exciting story of breathtaking capabilities of video analytics and their practical use in smart cities, transportation, law enforcement, healthcare, and many other domains.
The visitors could experience our interactive Gender-Age-Emotion recognition installation at the immersive exhibit «Al Manara» which demonstrated how AI impacts human life.
The summit gathers prominent policymakers, world's leading investors, policy thought leaders and innovators.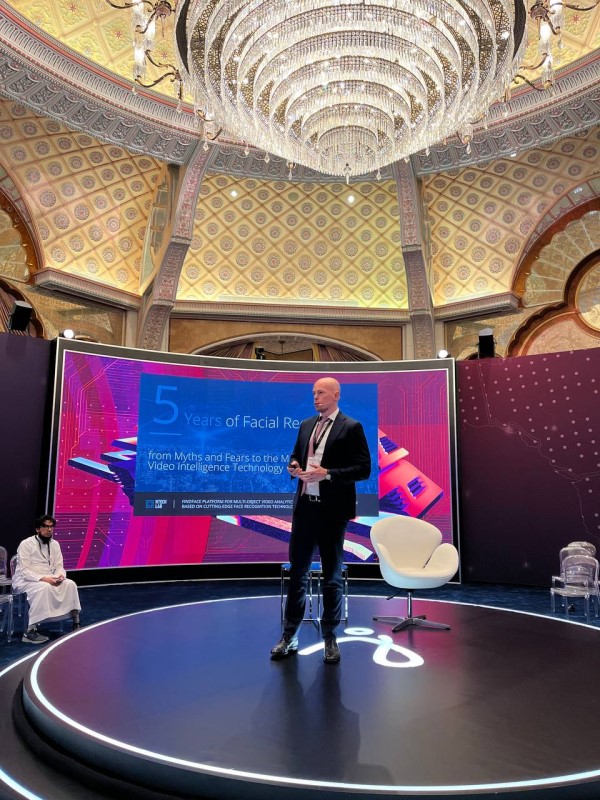 Hosted under the patronage of His Royal Highness Prince Mohammed bin Salman bin Abdulaziz Al Saud, the Crown Prince of the Kingdom of Saudi Arabia, the Global AI Summit is an event focused on exploring the impact of AI on humanity and establishing a worldwide dialogue to build bridges across technology, human-centered design, and policymaking.