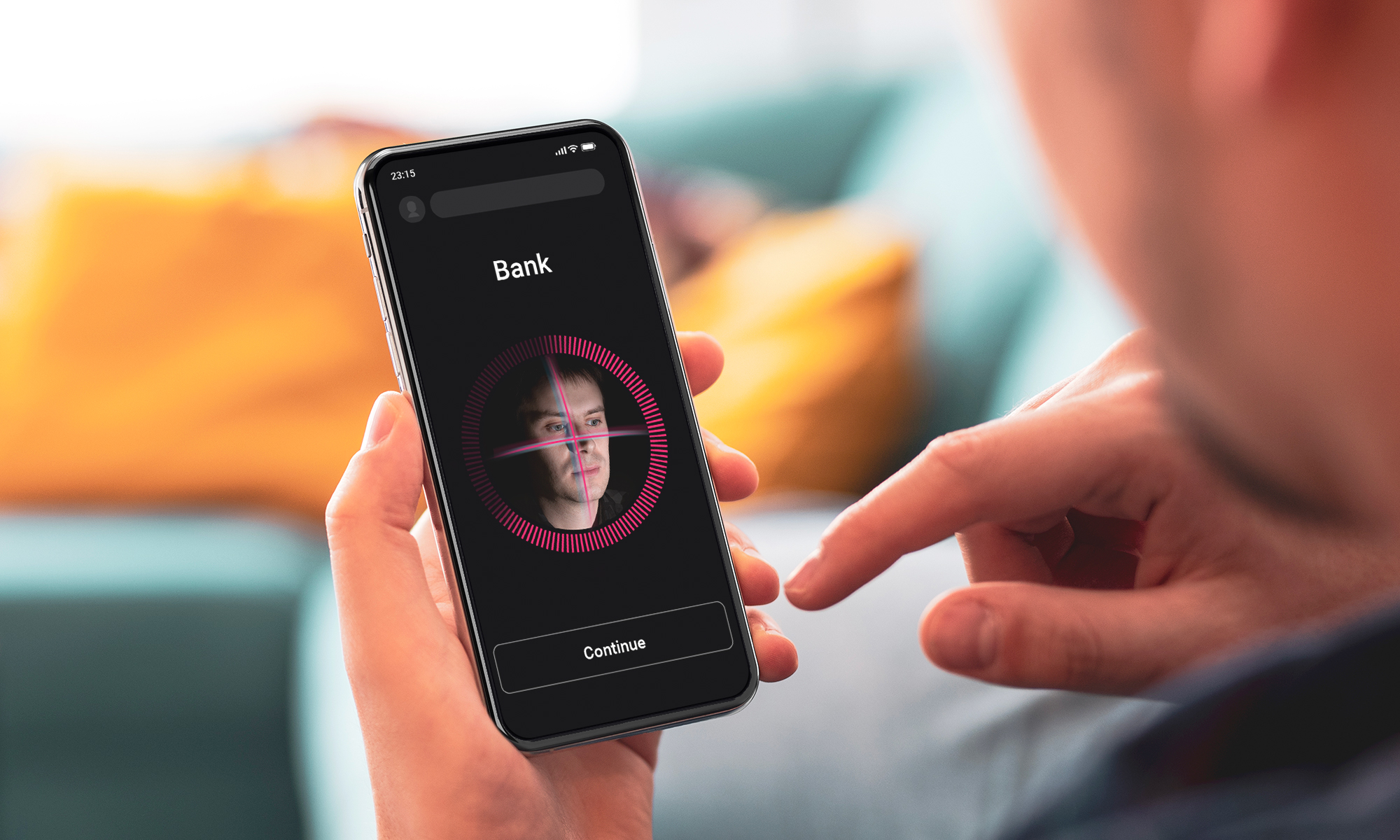 In light of recent events related to the epidemiological threat of COVID-19, more and more banks and financial institutions are forced to shift their focus towards remote customer service. Comprehensive operation and risk reduction require exceptional security, which can be provided by neural network-based face recognition technologies that solve verification and authentication issues in a fraction of a second and without mistakes. In current circumstances, the implementation of face biometrics in a bank is becoming a vital element of customer service.
Financial sphere under attack
The coronavirus pandemic clearly illustrated what happens when everyone stays home. Almost all areas of business suffer tremendous losses, but people still need goods and services, including affordable banking. This issue is particularly acute in the context of economic uncertainty, when everyone is trying to protect their savings. Many banks and financial institutions are forced to lose existing and potential customers because they cannot continue to accept them at their branches.
Customer convenience and competitive advantage should not be forgotten even in "peaceful" times. According to global trends, more and more banks transfer all their activities online, giving up physical branches. An ordinary visit to a bank for clients becomes an inconvenience, which can be avoided by turning to another provider of banking services. While online banks increase their user base, traditional ones have to spend resources on offices and branches, losing clients at the same time. An imbalance is arising, which becomes more and more visible as internet technologies are introduced into everyday life.
Many financial institutions face a choice: either to shut down, or to completely change their business model. It often happens that the second option requires too high a cost, which pushes some financial services market participants into a stalemate. However, there is a solution that makes it possible not only to stand up in the fight for a place under the sun in banking services, but also to lay the foundation for further development without much investment and effort. It involves the use of the latest biometric technology.
Global experience
One example of the correct implementation of biometrics for e-banking is the Portuguese company Polygon, which has developed a product for financial institutions based on algorithms for face recognition. The solution proved to be a highly effective security tool and increased the ease of transactions for customers. Banks using the system from Polygon do not require personal presence of the client at any stage, and a new account can be opened in less than 5 minutes.
Financial institutions around the world rely on partners with the necessary expertise in digitalization and implementation of technologies for banking. This is much cheaper than setting up your own department to develop such solutions, and the timing of their launch is beyond any comparison. Large organisations such as the Royal Bank of Scotland and Wells Fargo are already addressing digitalization and biometric verification matters with the help of third party companies that are leaders in their fields.
Russia, with its well-developed Internet banking system, is fortunate to be able to support the operations of many organisations. However, not all banking or financial services can be obtained remotely. For example, opening or closing a savings account, transactions with large amounts of money, registration of cards and loans in the vast majority of cases require a personal presence in the branch. Many problems in the banking industry related to the outflow of customers due to the impossibility of providing a number of services can be solved through the competent implementation of face recognition systems.
Time for biometric technologies
Face biometrics reveals truly unlimited possibilities to acquire and retain new customers while providing the highest level of security. For example, the loan application process will take much less time, and risks will be minimized even in the conditions of epidemiological crisis, when the solvency of the population is significantly reduced.
It is almost impossible to deceive the facial recognition system, as it is equipped with a number of mechanisms that prevent various types of attempts to impersonate another individual. There is a concept of "liveness" in facial recognition. It includes methods to determine whether a person is actually in front of a camera, or whether it is an attempt to cheat by depicting a face on paper or a digital screen. Therefore, in this case, the face is an additional security factor rather than a vulnerability.
It is likely that many companies simply do not have an understanding of how to implement a facial recognition system for a bank. For high-grade implementation of projects on transition to remote customer service, a system distinguished by flexibility and ease of implementation is required. Ideally, you need an entire biometric platform, which can quickly improve existing services, as well as create new ones. As part of a single solution, the biometric security system should also be used for employee verification at login and time tracking, reducing risks in underwriting, demographic video analytics for targeted advertising services, and a number of other aspects of the financial business.
The range of application of biometric technologies is not limited to the establishment of effective remote service. When the pandemic recedes (and this will happen sooner or later), life will gradually take its course back and bank branches will be filled with clients again. NtechLab offers FindFace facial recognition system for financial institutions, which is notable for its ability to fine-tune to specific tasks. With its help, financial institutions can be comprehensively provided with functionality for remote banking as well as for work in offices and branches.
Self-isolation and social distancing have a huge impact on the work of all city services, and the ability to adapt to new conditions is already a vital parameter determining the future of the business. J'son & Partners Consulting forecasts that the market for bank biometrics will grow to 54% CAGR by 2022. In this regard, financial institutions and banks are lucky, as they have all the possibilities to implement advanced technologies now, which will allow them to maintain competitive work during the crisis almost without losses and become a leading player in the future.