Greetings to everybody!
In this post we will explain why we decided to stop working on the FindFace.ru project — the most popular dating service. So, since July 1 we have been involved in the completing process of the FindFace.ru project — the world's first service for searching people by photo in Vkontakte, the largest Russian social network. The online service FindFace.ru was launched in February 2016 and for three months of operation it hit the top 10 recommended applications in the AppStore and Google Play. The secret of success was a unique facial recognition algorithm which served the base of the service with 1.5 million active users before ceasing to function. In due time it managed to get ahead of Google solution, the largest IT giant. It takes FindFace only half a second to recognize a person from a database of a half a billion with an accuracy of more than 80%. For NtechLab, first and foremost, the service demonstrated the wide capabilities of the face recognition technology, namely, it provided the opportunity for each user to try out the effectiveness of the face recognition algorithm. The main purpose of the company has always remained the same — to make our world a safer and more comfortable place for people. Therefore, NtechLab resources are nowadays focused on such high-tech projects as Safe City, within which we create solutions that can change our perception of public safety and take it onto a completely different level. FindFace.ru has generated greater interest not only in Russia, but also in the world community. And although it was initially conceived as a dating service, users quickly made more extensive employment — from searching for missing people and acquaintances to seeking out offenders.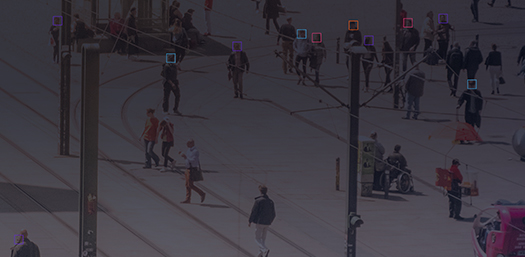 Despite the fact that we managed to ensure that the service remained popular for more than two years, the product has gradually approached the completion of its life cycle. We decided to cease functioning of the service in order to focus on global projects in the field of security and improving the profitability of commercial companies. It should be noted that NtechLab has acquired a sound reputation as a technological security guarantor at social and transport infrastructure facilities, at entertainment and sports events, as well as in other crowded public places. At the last FIFA World Cup, more than 100 people were detained with the system, among them there were pickpockets, extremists, federal hot-pursuit manhunt people, football fans who were banned on visiting matches. In the next post we will tell you about the rapidly unraveling form of digital entertainment and the specific contribution of NtechLab to its development.