NtechPay

An easy way to build a 'pay-by-face infrastructure'. NtechPay enables your customers to make payments by simply using 'selfies'.
NtechPay is all-in-one technology platform for accepting biometric payments. The platform contains all the functionality required for payment by selfie, and also includes additional business intelligence tools and services.

Important. NtechPay requires a FindFace Multi server installation accessible via the Internet. Face recognition and Liveness checks take place on the server, not on the payment terminal.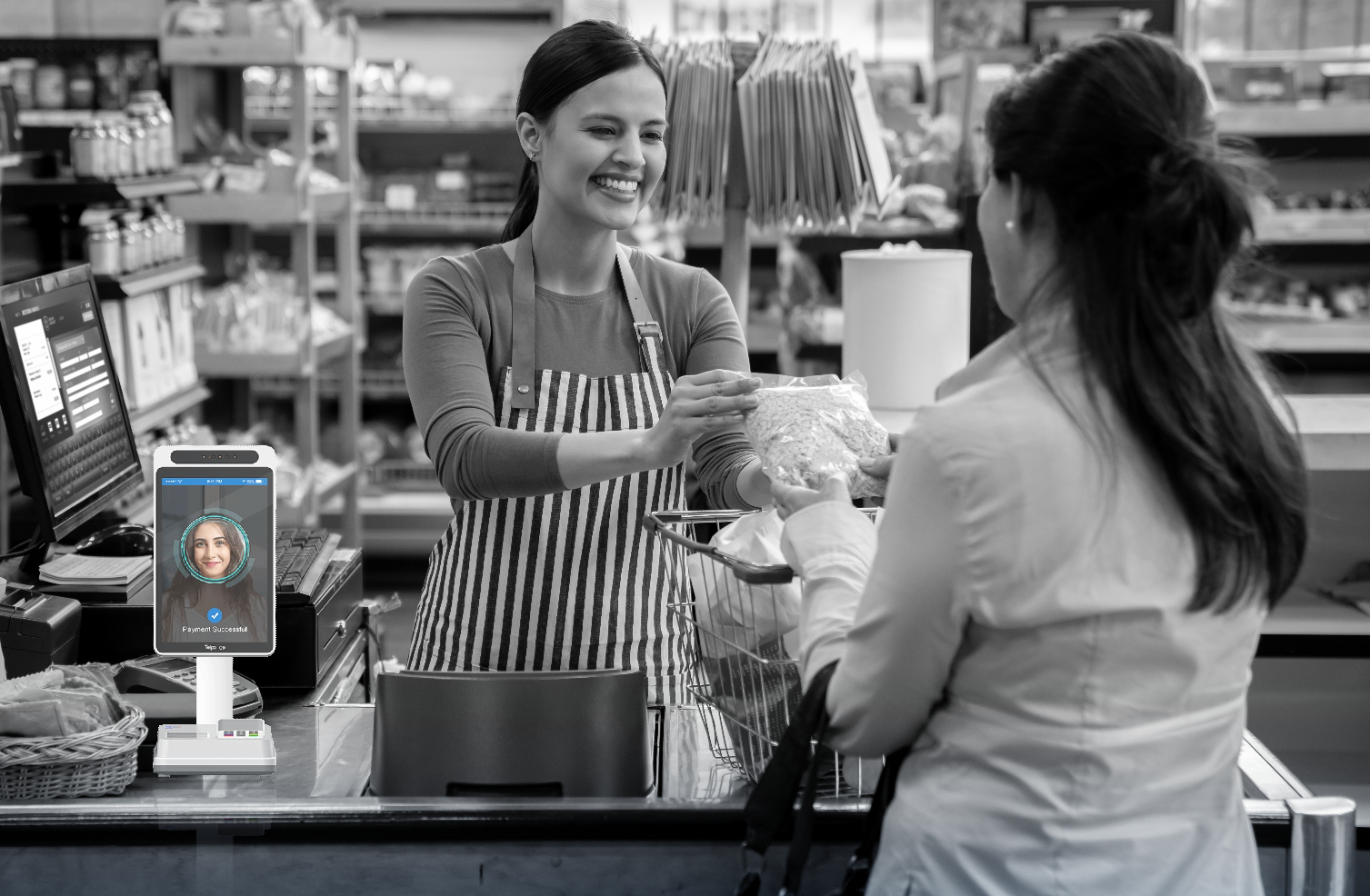 NtechPay components
Pay Terminal
A merchant's terminal for accepting payments by selfies and issuing receipts has been developed in collaboration with Telpo. A high-quality backlit 3D camera, with Liveness hardware verification, provides 99.5% face recognition accuracy. Cash operations, loyalty programs and so on are easily accessible via a customizable menu.
Pay Onboarding
A mobile or web application for client online registration is embedded in the payment system. Using a face recognition algorithm, with Liveness verification, the application compares the selfie with the photo ID to confirm the user's identity. When identity is established it binds a bank card with an account. The application verifies and reads ID documents and driver's licenses from more than 169 countries.
Pay Server
This is the core of the face payment processing infrastructure. NtechPay Server is middleware that links a merchant and their bank in order to process face recognition transactions. We have developed NtechPay Server in partnership with banks.
— Open API for integration with payment gateways
— Transaction history
— Flexible connection to banking applications and processing
Security certificates
EMV
Confirms the compliance of processing chip transactions with the EMV standard in terms of functional tests. Confirms compliance of the smartcard reader in terms of electrical, mechanical and functional standards.
PCI
Confirms equipment compliance with the requirements for construction, software and algorithmic based data protection.
PayWave
Certification of equipment for receiving Visa cards with contactless technology.
PayPass
Certification of equipment for receiving MasterCard cards with contactless technology.
Onboarding process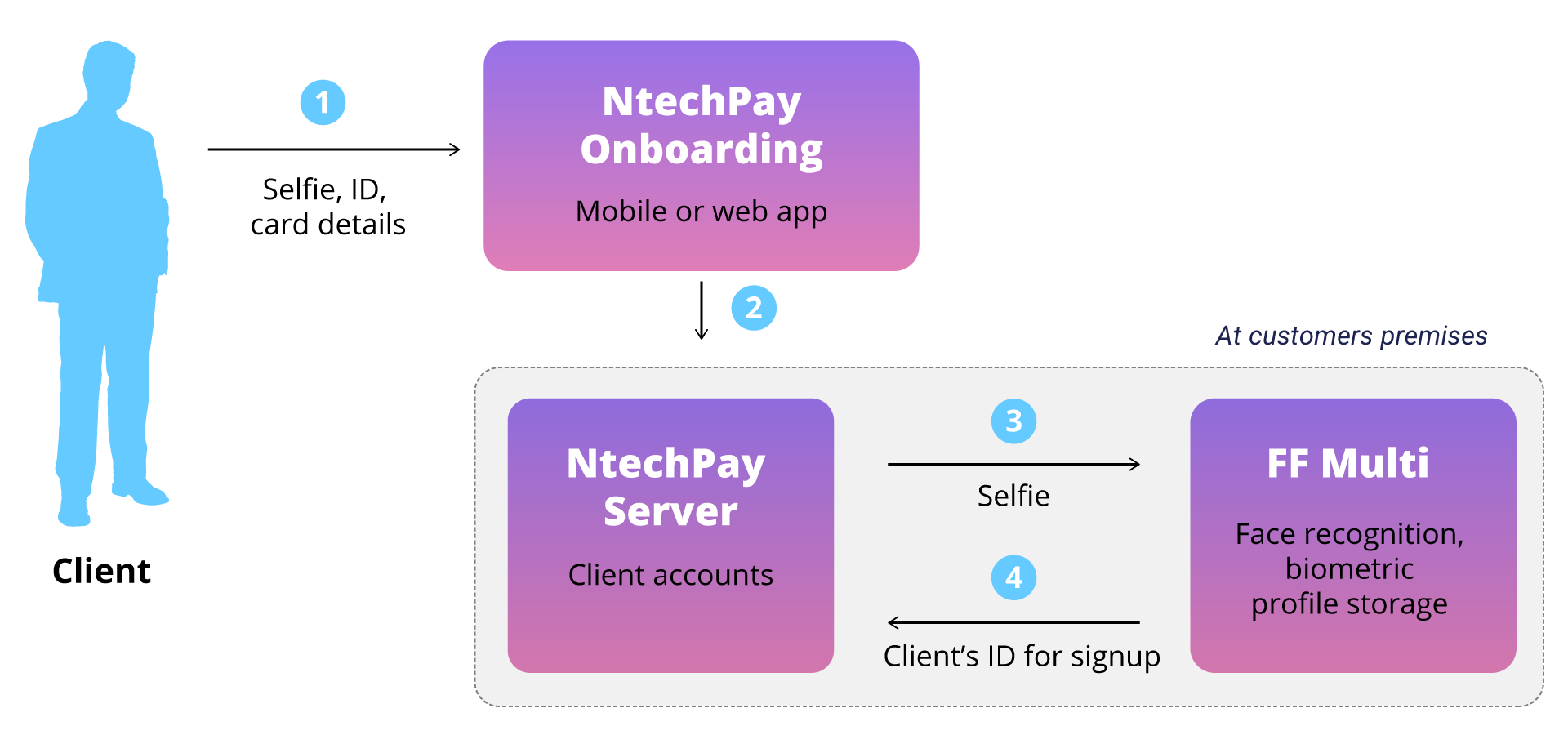 Selfie payment process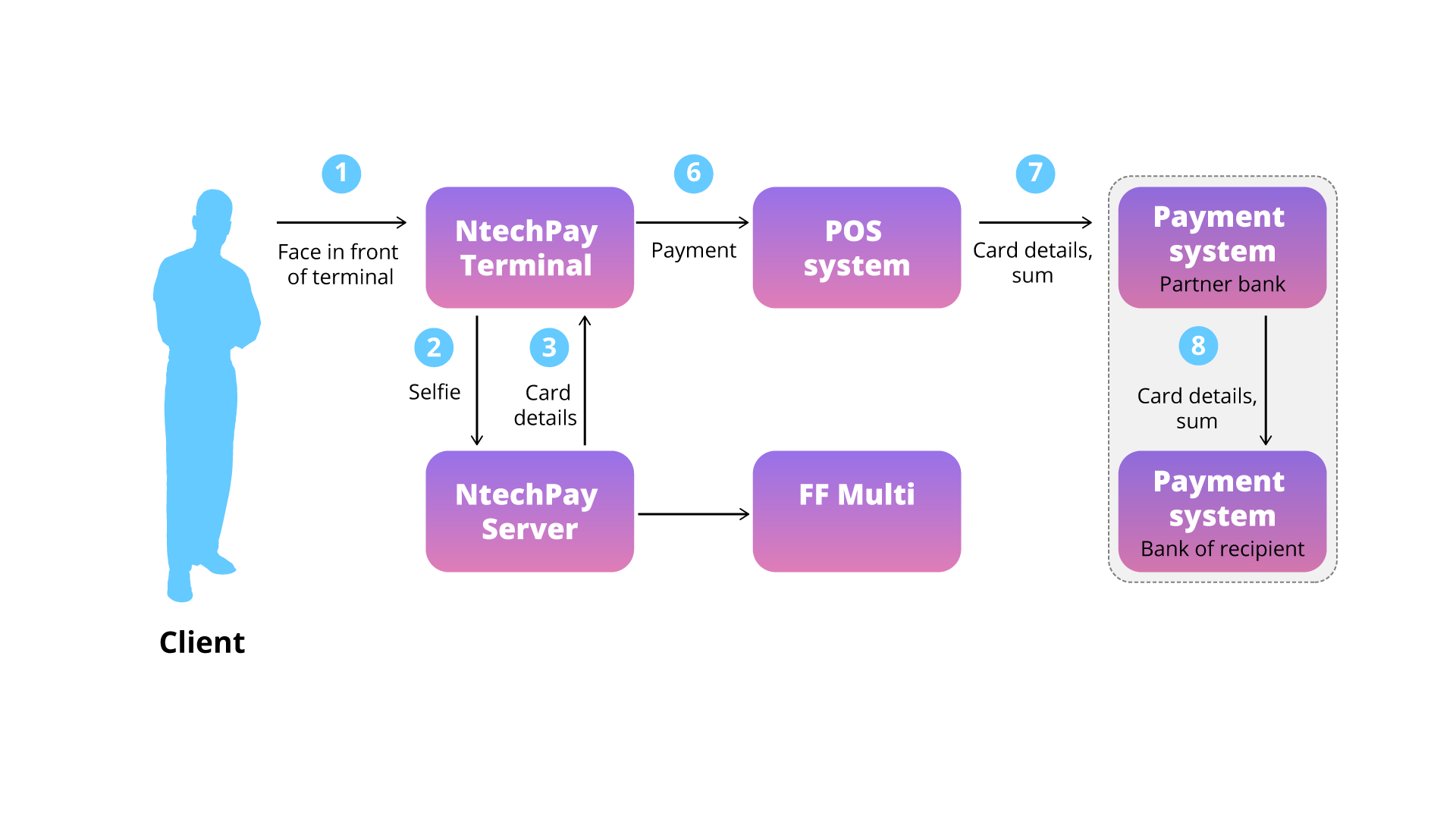 Solution for multiple industries
Retail
Payment process optimization and reduction of queues by up to 75%
Financial services, banks
New secure method for customer acquisition. Protection of digital wallets, increasing the security of banking applications
Transport and infrastructure
Acceleration and simplification of fare payment
Services
Work securely during pandemic with true contactless payments
NtechPay benefits
Complete infrastructure
NtechPay includes all the components needed to implement facial recognition payments. Additional third party solutions are not required.
High security
Facial biometrics is the most reliable way to verify a person's identity. NtechLab face recognition algorithms show very high accuracy and eliminate false positives.
Easy Integration
A feature rich API enables the integration of various customer applications into the NtechPay payment infrastructure, such as CRM, analytics, and much more.
REQUEST TRIAL VERSION
Test NtechPay and learn more about its capabilities. Send a request today to get a free demo version or to discuss your video analytics project.